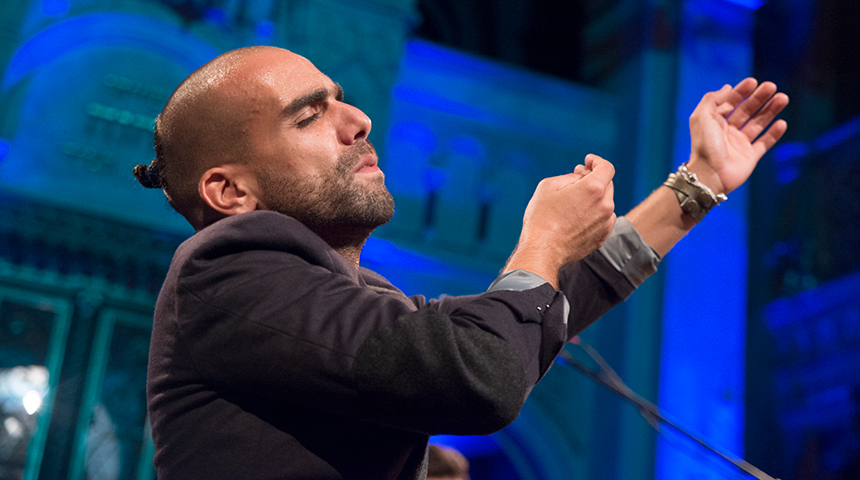 Gulaza (Israel)
Thursday March 15th / 7.30pm
Kulturforum Große Halle
Advance sales: 27 Euros / 21,60 Euros concs.
On the door: 24 Euros / 19,20 Euros concs.
Secret songs of Yemenite women
These are secret songs of Yemenite women, passed on from mother to daughter, carrying knowledge and wisdom from generation to generation. The musicians, Igal Mizrahi and Ben Aylon, studied the archaic songs for many years. Algerian-born Igal, whose father was originally from Yemen, and Ben, who studied West African music, transposed the songs at first for vocals and drums only, as was the habit of the Yemenite Jews, but soon strove to find a more universal sound: one capable of interconnecting their own African roots, the mysticism of the lyrics, the melancholy of the songs and the yearning for freedom enclosed in them. Gulaza was thus born.
Igal Mizrahi vocals, percussion
Davis Dagmi percussion, djeli n´goni
Yair Hashachar guitar
Leat Sabbah cello