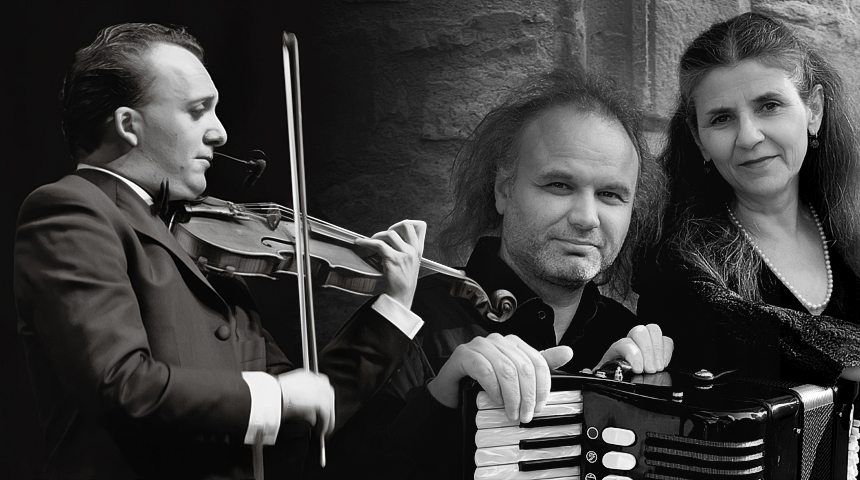 Jalda Rebling, Daniel Weltlinger & Tobias Morgenstern (Germany)
Tuesday 13th March/ 8pm
Kulturforum Große Halle
Advance sales: 25 Euros / 20 Euros concs.
On the door: 22 Euros / 17,60 Euros concs.
A reunion after 30 years!
Jalda Rebling played at the very first weekend for Jiddisches Lied in 1988, which was the predeccesor of the International Klezmer Festival Fürth & Jewish Music Today. Now, 30 years later, the Jewish cantor and actress returns to Fürth! Jalda Rebling follows the tradition of the Maggidim, Jewish itinerant preachers, who travel from place to place to pass on Jewish knowledge through stories and songs. Together with Jazz musician Tobias Morgenstern and Daniel Weltlinger of French, Austria-Hungarian and Israelite background, Jaldad Rebling embarks upon an experimental journey: Jewish songs of ancient tradition are interpreted in a new way and conventional borders are crossed!
Jalda Rebling vocals
Daniel Weltlinger violin
Tobias Morgenstern accordeon
www.jalda-rebling.com
www.tobiasmorgenstern.de
www.danielweltlinger.com