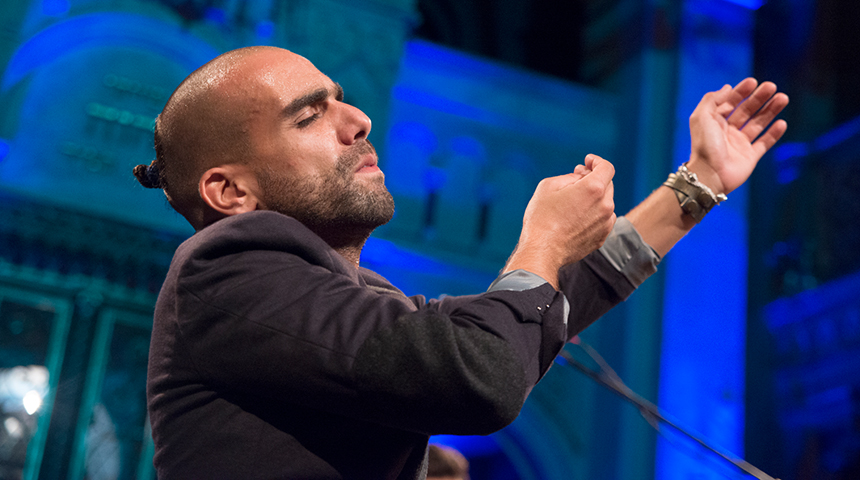 Gulaza (Israel)
Thursday March 15th / 7.30pm
Kulturforum Große Halle
Advance sales: 27 Euros / 21,60 Euros concs.
On the door: 24 Euros / 19,20 Euros concs.
Secret songs of Yemenite women
Gulaza continues the natural evolution of Jewish Yemenite Women songs. Mystical texts that have passed for centuries from mother to daughter acquire a modern and contemporary meaning in a special instrumental composition.
The combination of traditional Middle East strings and percussion, cello and acoustic guitars, and the fact that these songs are sung for the first time by a man - creates a unique soundtrack that takes the listener into a world of prayer, passion, dance, love and longing for freedom.
In the past three years, Gulaza has been invited to perform in important festivals in Spain, Serbia, Romania, Czech Republic, Slovakia, Germany, Austria, Poland, Sweden, Denmark, Norway, Faroe Islands, China and South Korea.
Igal Mizrahi vocals, percussion
David Dagmi percussion, djeli n´goni
Yair Hashachar guitar
Leat Sabbah cello