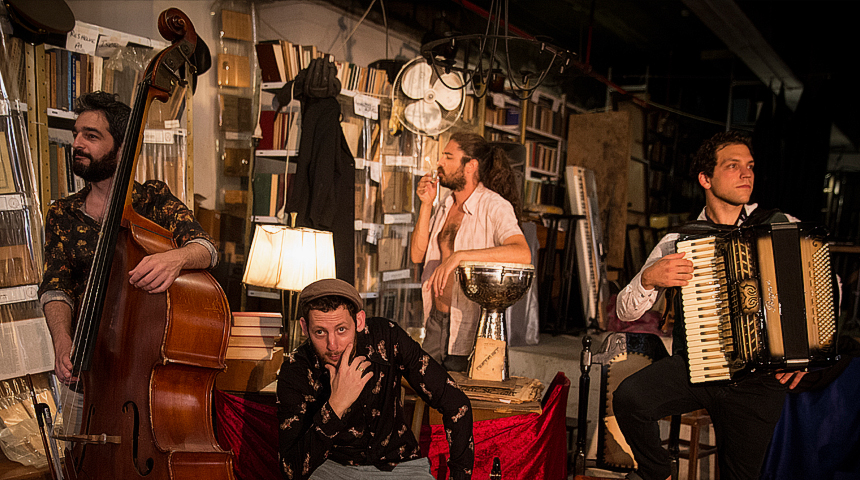 Di Gasn Trio (Israel)
Friday 16th March / 10pm
Kulturforum Große Halle
Advance sales: 19 Euros / 15,20 Euros concs.
On the door: 17 Euros / 13,60 Euros concs.
Klezmer Israel style meets Balkan & Indie Folk
Balkan sounds and Eastern European tunes, garnished with juicy bits of Jazz, arabic influences and elements of classical music. The Di Gasn Trio is Gal Klein's small version of grand Klezmer music while the wild party version may be witnessed with Ramzailech (March 17th, Kulturforum). Klein is deeply ingrained in the Klezmer tradition, playing the clarinet divinely, backed up by bass player Daniel More, percussionist Orih Naveh and accordeonist Yanush Hurwitz.
Yanush Hurwitz accordeon
Gal Klein clarinet
Asaf Rabi bass
Orih Naveh percussion