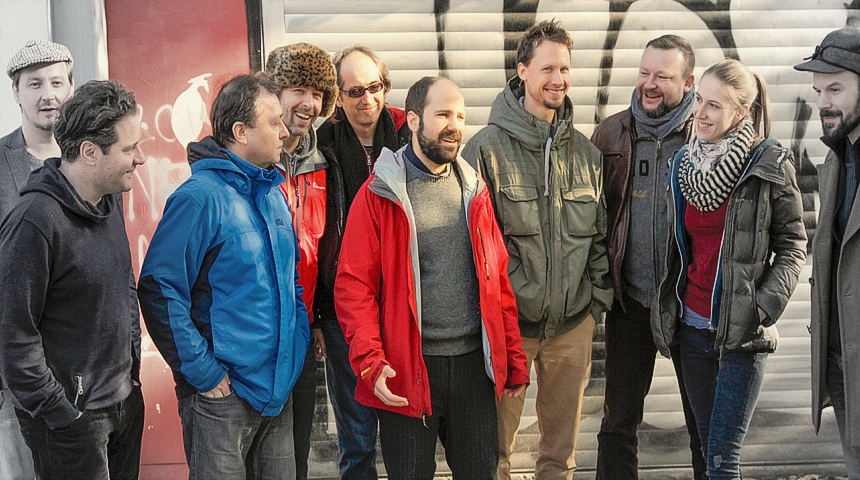 Vienna Klezmore Orchestra (Switzerland/Poland/Bulgaria/Russia/USA/Austria) // Special Guest: Benjy Fox-Rosen vocals
Friday March 16th / 7.30pm
Kulturforum Große Halle
Advance sales: 27 Euros / 21,60 Euros concs.
On the door: 24 Euros / 19,20 Euros concs.
International Klezmer bigband with Viennese charme
Founded in 2013, by Maciej Golebiowski and Fabian Pollack in the wake of the Vienna KlezMORE Festival, the Vienna Klezmore Orchestra is a unique conglomerate of well-known names from the Viennese Klezmer scene and beyond. With a variety of instruments, the creative orchestra translates traditional Klezmer tunes into modern pieces. Borders are crossed and conventions transgressed, yet the heart of Vienna Klezmore Orchestra still beats in the Jewish music tradition.
Maciej Golebiowski clarinet and MC
Florian Sighartner violin
Fabian Pollack guitar
Stefan Foidl piano
Alexander Shevchenko accordeon
Roman Britschgi bass
Judith Schwarz drums
Alexander Wladigeroff trumpet, horn
Phil Yaeger trombone