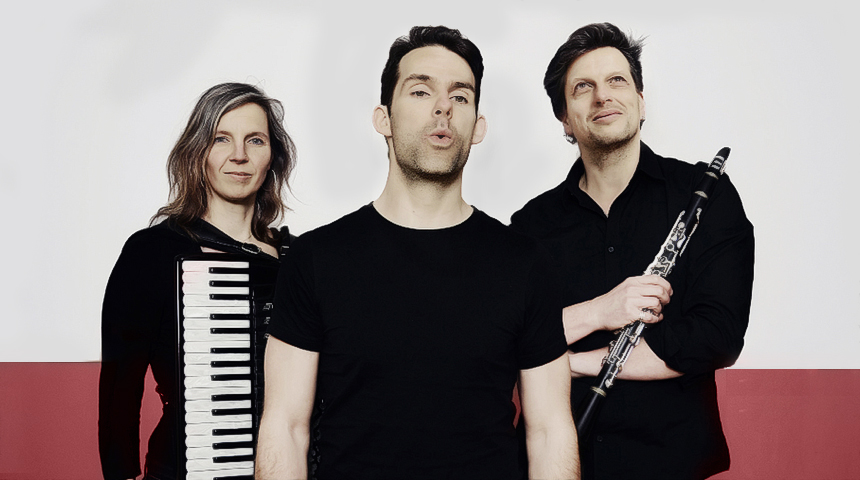 Trio Yas (Germany)
Friday 9th March / 10 pm
Kulturforum Große Halle
Advance sales: 19 Euros / 15,20 Euros concs.
On the door: 17 Euros / 13,60 Euros concs.
Allstar Powerhouse-Trio between Shtetl and orient
Christian Dawid is a leading clarinetist at all major festivals for Jewish music. With Trio Yas, he presents Jewish grooves from Eastern Europe to the Middle East: at times bursting with energy and joy, at times mystical and full of melancholy. The sound of Trio Yas is as diverse as its musicians' backgrounds. Jewish folk music traditions blended with Greek-Turkish sonority and garnished with an oriental aroma. In the course of the evening's performance, the trio will predent a fresh and delightful improvisation of some of their favorite songs: rare gems from the Ukraine and Israel.
Christian Dawid clarinet
Sanne Möricke accordeon
Guy Schalom percussion