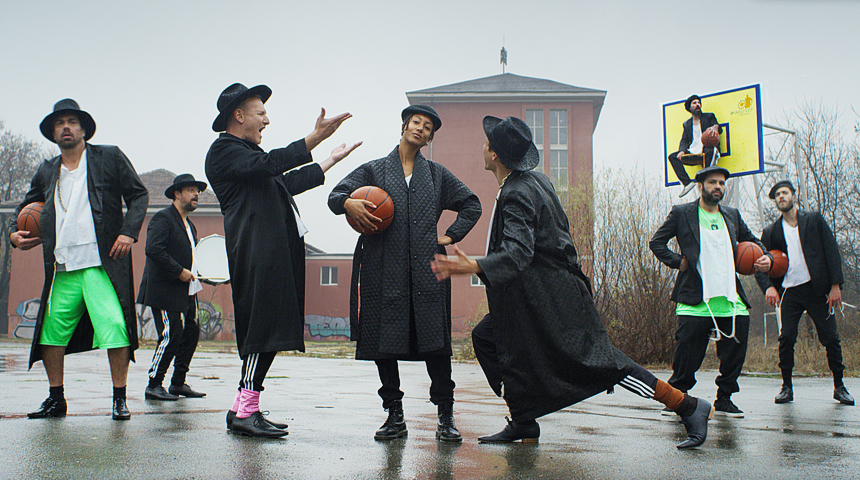 The Jewish Monkeys (Israel)
Freitag, 13. März / 22 Uhr
Kulturforum Große Halle
Advance sales 19 Euros / 15,20 Euros concs. // On the door 17 Euros / 13,60 Euros concs.
The total cost of tickets may vary slightly from those published due to small additional charges.
No seating!

Catastrophic Life
A wacky burlesque punky klezmer rock band
Tel Aviv's grandfathers of punk are back to present their latest album Catastrophic Life. Grandfathers of punk?! Not all band members will agree. In fact, several talented young bloods joined the band, flashing polyphonic brass and shredding guitar riffs to keep the old guys on their heels. They have always known that popular shtetl tunes blended well with ska rhythms. This time however, they up the dosage, adding afrobeat, reggae and funk licks, Caribbean flair, wild guitars as well as a pinch of Balkan sauce to the driving mix, while their biting, satirical verses are still rubbing salt into the wounds of the world. Social criticism is simply a part of the game with the Jewish Monkeys, as is Jewish humour and a knack for emphasizing one's personal shortcomings.
Jossi Reich vocals
Gael Zaidner vocals
Omer Hershman guitar
Eylon Tushiner saxophone
Yaron Ouzana trombone
Yoli Baum bass
Henry Vered drums