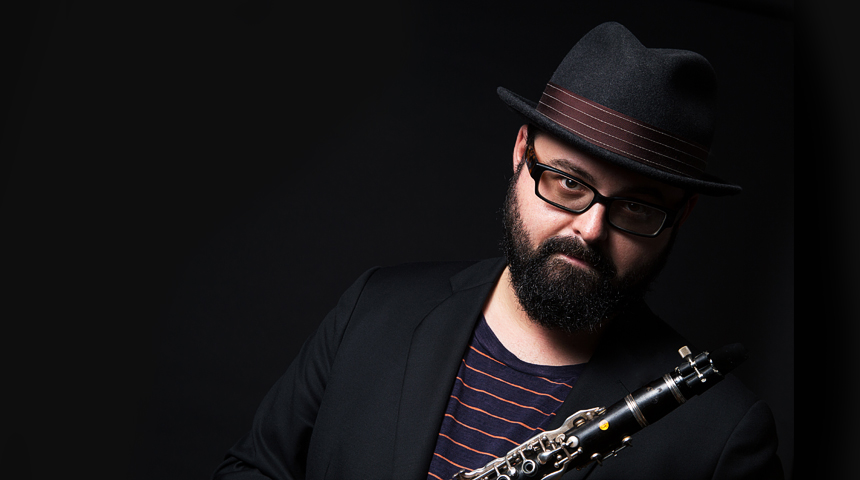 Michael Winograd & the Honorable Mentshn (USA/D)
Friday, 6th March / 7.30 pm
Kulturforum
Advance sales 28 Euros / 22,40 Euro concs. // On the door 25 Euros / 20 Euros concs.
The total cost of tickets may vary slightly from those published due to small additional charges.

Brass band kosher style
Born into the Klezmer revival of the 1980s, clarinetist Michael Winograd came to be a virtuoso Klezmer as a teenager, and is now a leading figure in the post-revivalist generation of performers of Klezmer music. His Klezmer is fresh and authentic, novel and traditional likewise. Kosher Style, his newest release, does indeed have a foot in the present and the past and his band – "The Honorable Mentshn" – is a Klezmer-All-Star-line-up.
Michael Winograd clarinet
Sasha Lurje vocals
Ben Holmes trumpet
Christian Dawid saxophone
Carmen Staaf piano
Sanne Möricke accordion
Dan Blacksberg trombone
Zoe Guigueno double bass
David Licht drums