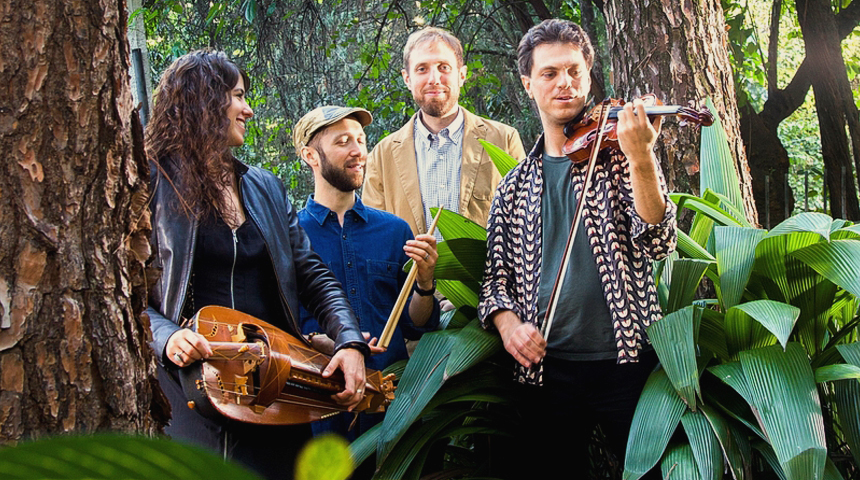 Friday, 6th March / 10 pm
Kulturforum Große Halle
Advance sales 19 Euros / 15,20 Euros concs. // On the door 17 Euros / 13,60 Euros concs.
The total cost of tickets may vary slightly from those published due to small additional charges.

Progressive Klezmer
Led by violinist Jake Shulman-Ment, Midwood is a contemporary psychedelic klezmer celebration of freedom and the Jewish tradition of wandering and migration. This new supergroup, featuring some of New York City's most exciting young performers, seamlessly traverses borders through original compositions, expansive improvisations on traditional melodies, and heart-wrenching re-imaginings of Yiddish folk songs.
Jake Shulman-Ment violin
Eléonore Weill vocals, flute, hurdy gurdy
Yoshie Fruchter guitar
Richie Barshay drums midwoodband.com