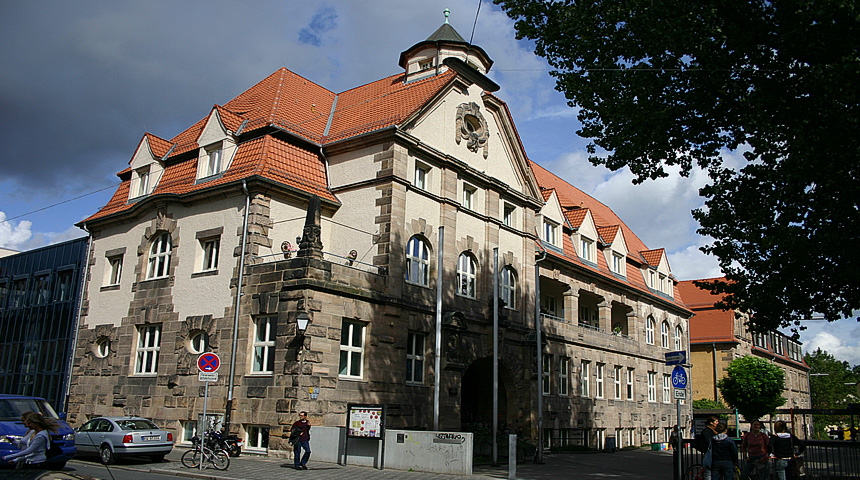 From the City Hall to the Nathanstift
Fürth's Jewish Bourgeoisie in the 19th and 20th Centuries

Wednesday 14th March, 6pm
Jewish Museum

Admission fee: 5 Euros
Free admission for children up to 12 years
Duration: 90 mins

Guided tour organised by the Jewish Museum Franconia

The 19th century is the century of political, social, economic and religious change. In Fürth as well as in the rest of Europe. Characteristic in Fürth is the coexistence of small tradesmen and merchants, founders, intellectuals and bankers. Many made donations to the city and thus enhanced its development. The turn-of-the-century was marked by the etablishment of various social foundations, cultural institutions and buildings which are still existent and coin the cityscape to the present day. Starting at the Jewish Museum Franken, we explore the city between City Hall, Stadtpark and Nathanstift.

Jüdisches Museum Franken in Fürth
Königstraße 89
Tel. (0911) 97 74 853
besucherservice(at)juedisches-museum.org
www.juedisches-museum.org