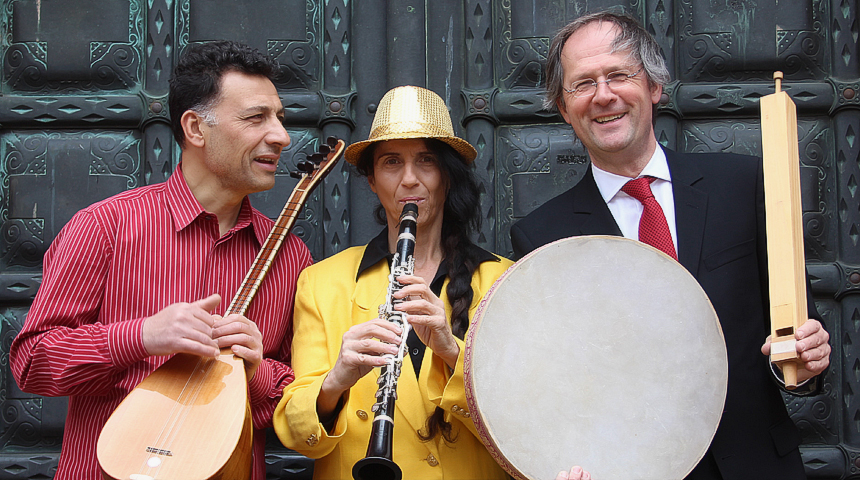 Irith Gabriely (Israel)
Saturday 10th March / 7pm
Church of St. Peter und St. Paul, Poppenreuth
Organised by Dorfgestaltung Poppenreuth e.V.
Advance sales: 25 Euros / 20 Euros concs.
On the door: 22 Euros / 17,60 Euros concs.
"Church, Synagogue and Mosque" -
world religions' musical trialog
The program aims to forge a bridge between classical music, pieces from Jewish composers, Klezmer and the oriental sound of the Alevi community. Clarinetist and "Queen of Klezmer" Irith Gabriely opens up a trialogue with world religions in the church of St. Peter and Paul. Together with Hans-Joachim Dumeier and Abuseyf Kinik, Irith Gabriely's music brings Christianity, Judaism and Islam closer together.
Irith Gabriely clarinet
Hans-Joachim Dumeier organ
Abuseyf Kinik bağlama, percussion, vocals