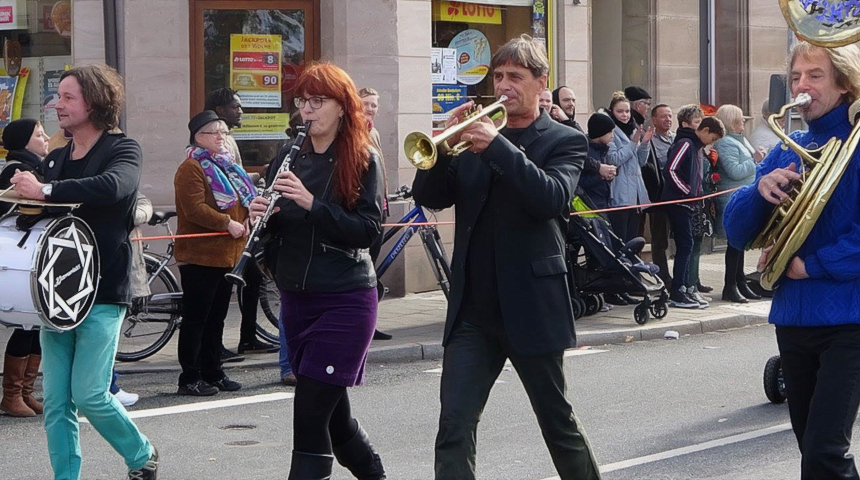 Klezmaniaxx (Germany)
Saturday 10th March / 7pm
Gustavstraße
Admission free!
Marchin' Klezmer in the city
Klezmer in the city! Music and dancing on the streets of Fürth, just like those of mild summer nights on Mediterranean boulevards. Well, we may not be able to guarantee a mild night – it is still the month of March – however a wild night of Klezmer street music is guaranteed nonetheless! Follow the Klezmaniaxx from Gustavstraße to the Kulturforum …where the dancing continues!
Karen Harder clarinet
Petro Grimm trumpet
Rudolf Harder sousaphon
Andreas Vogt poyk