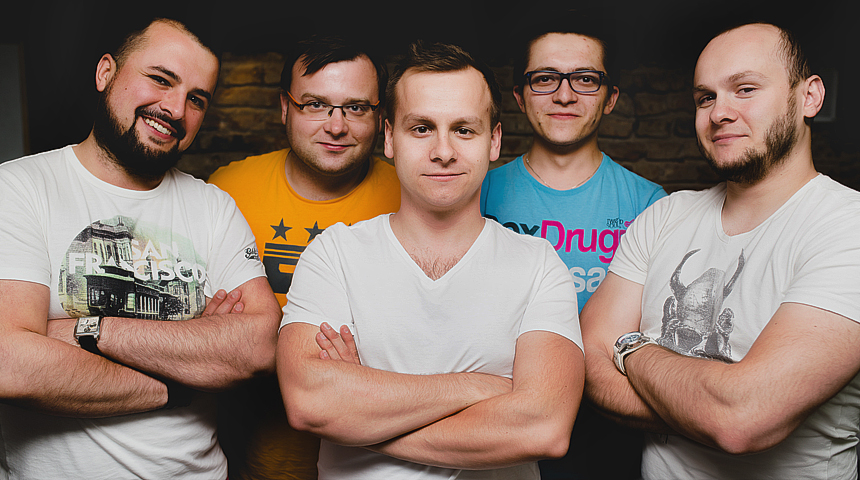 Klezmafour (Poland)
Saturday March 17th / 7.30pm
Kulturforum Große Halle
NO SEATING!
Advance sales: 27 Euros / 21,60 Euros concs.
On the door: 24 Euros / 19,20 Euros concs.
Energetic Klezmer for power dancers
Fürth was their runway to triumph. For the five musicians of Klezmafour, the international breakthrough started at the International Klezmer Festival in 2010. Two years later, they returned to a full house with their second CD and in 2014 they starred in the grand final concert in the Stadttheater. For brothers Wojciech and Andrzej, the central aspect of Klezmer is energy. They twirl round the stage like tornados and mingle traditional Klezmer sounds with modern beats, yet maintaining a strong Klezmer soul. Klezmafour is a 'must see' at this year's 30th anniversary Festival – more so, as they present their brand new programme! To conclude, Klezmafour are more of everything: more energy, more musical surprises, more party and more than four!
Wojciech Czapliński clarinet
Andrzej Czapliński violin, vocals
Rafał Grząka accordeon
Gabriel Tomczuk bass, moog
Kamil Siciak drums