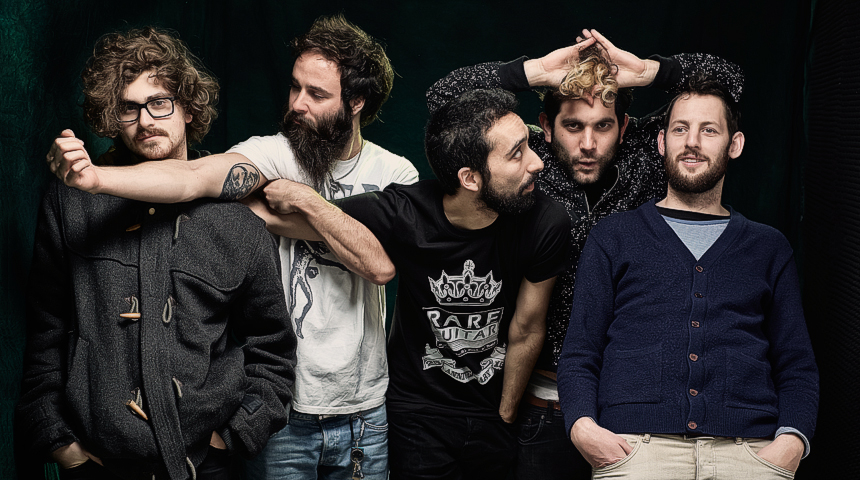 Ramzailech (Israel)
Saturday 17th March / 10pm
Kulturforum Große Halle
NO SEATING!
Advance sales: 19 Euros / 15,20 Euros concs.
On the door: 17 Euros / 13,60 Euros concs.
Hardcore Klezmer to make you perspire!
Ramzailech appeared at the Festival in 2012, whilst celebrating their debut album. It was also their first concert on Germany soil and what a premiere it turned out to be! The Kulturforum was filled to the brim, people were dancing in the courtyard and happy faces were everywhere to be seen! It all started when clarinetist Gal Klein, whose music is deeply rooted in the Klezmer tradition, helped enthuse his colleague Amit, a hardrocker by trade, about Klezmer music. They seized Klezmer by its essence and mixed it with elements of Punk and Rock´n´Roll, thus heralding the dawn of a brand new music style: "Hardcore Klezmer". A curiosity in Israel and a treasure for the entire world: Ramzailech is unique!
Gal Klein clarinet, vocals
Amit Peled guitar
Hod Moshonov keytar
Michael Guy bass
Roy Chen percussion