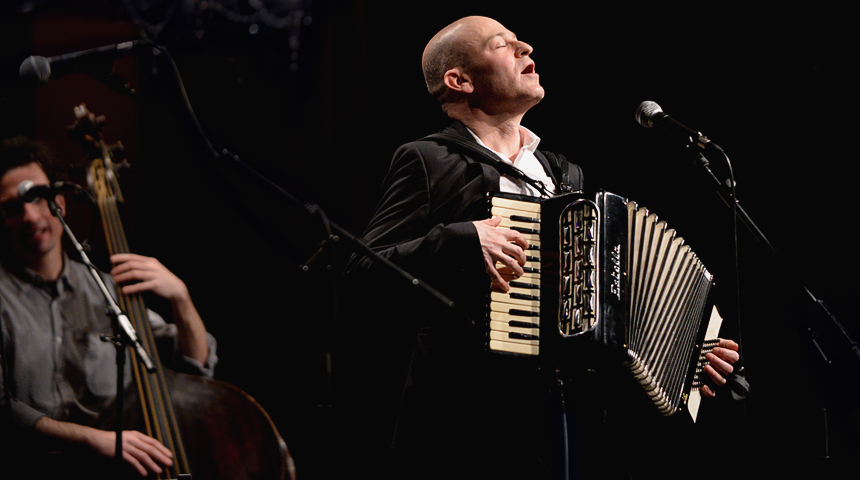 Saturday, 14th March / 10 pm
Kulturforum
Advance sales 19 Euros / 15,20 Euros concs. // On the door 17 Euros / 13,60 Euros concs.
The total cost of tickets may vary slightly from those published due to small additional charges.
No seating!

Tom Waits-ish, but different …
Vancouver singer/songwriter/accordionist/novelist/political activist Geoff Berner returns with new left-wing Jewish music for our perilous times. As a musician, Berner is mainly known as a practitioner of the "klezmer-punk" style, which combines the traditional folk music of Eastern European Jews with punk's aggressive energy and disdain for slick perfection. He is presenting his 8th studio album entitled Grand Hotel Cosmopolis. Along with Geoff's own compositions in English and Yiddish, it also features old Yiddish songs.
Geoff Berner vocals, accordion
Michael Winograd clarinet
Zoe Guigueno bass
David Licht drums