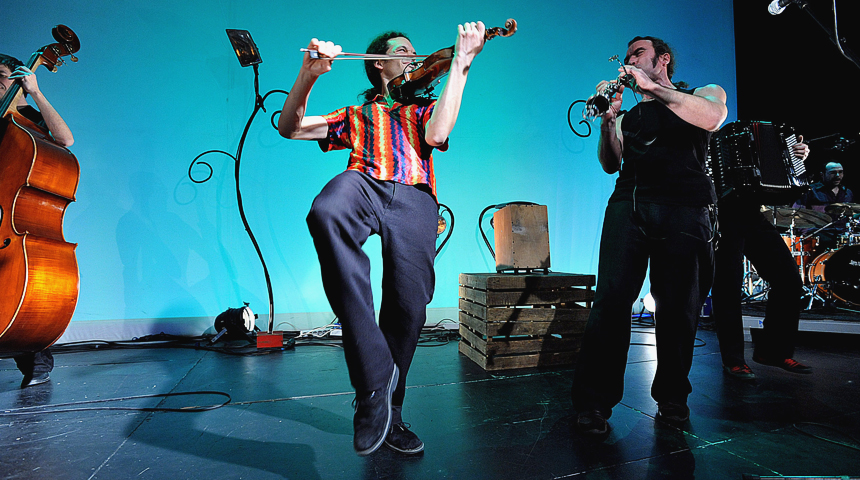 Tram des Balkans (France)
Saturday, 14th March / 7.30 pm
Kulturforum Große Halle
Advance sales 28 Euros / 22,40 Euro concs. // On the door 25 Euros / 20 Euros concs.
The total cost of tickets may vary slightly from those published due to small additional charges.
No seating!

On the express train through the Balkans
Tram des Balkans music opens up to imaginary horizons where traditions mingle and become one, thus building new bridges across a dreamed, global and borderless Europe, from the Mediterranean to Central Asia. Always steeped in Klezmer music and traditional Eastern European tunes, the band manages to step away from a loyal tribute to dig a furrow with each musician's influences and crave for discoveries. They create music to bring people closer to each other, as it is happy, sensual, mysterious and deeply humane.
Vincent Westphal clarinet, vocals
Diego Meymarian violin, banjo, mandolin, vocals
Vincent Gaffet accordion, trumpet, vocals
Sylvian Lacombe bass
Mathieu Cervera drums