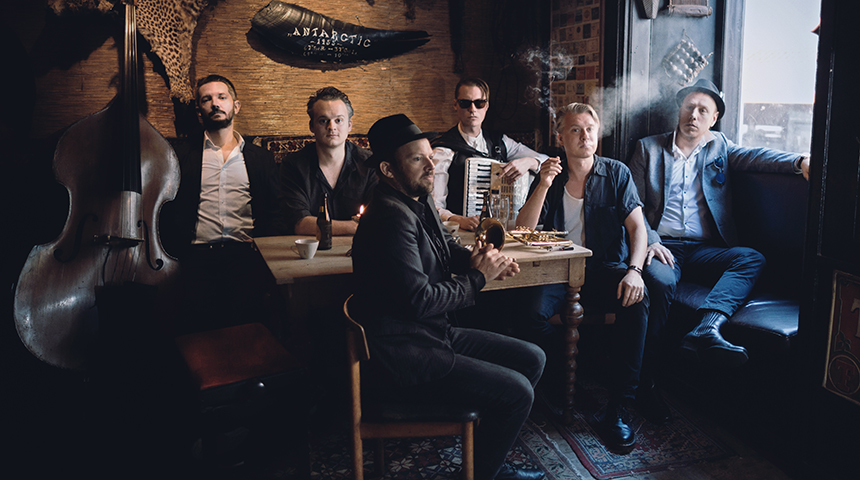 Mames Babegenush (Denmark) feat. LiveStrings (Denmark)
Saturday 16th March / 7.30 pm
Kulturforum
Advance sales: 27 Euros / 21,60 Euros concs.
On the door: 25 Euros / 20 Euros concs.

Buy "Double-Pack" ticket

Special offer "Double-Pack" ticket:
Advance: 36 Euros / 28,80 Euros concs.
On the door: 32 Euros / 25,60 Euros concs.
Klezmer meets Klassik!
Mames Babegenush already played at the International Klezmer Festival Fuerth in 2011 and 2014 and provided the audience with bright enthusiasm. While the popular band from Denmark has been bringing traditional Freilachs and Eastern European folk to the international stages for 15 years now, this year they present a project of a very special kind. Joined by a string quartet, the band embarks on a new musical territory. The result is absolutely worth listening to: sometimes klezmer, sometimes classical music - sometimes lively and excited, sometimes calm and melancholic.
Emil Goldschmidt clarinet
Lukas Rande saxophone
Nicolai Kornerup accordion
Bo Rande flügelhorn
Andreas Møllerhøj double bass
Henrik Holst Hansen drums
Andrea Gyarfas Brahe violin
Karen Johanne Pedersen violin
Sidsel Most viola
Live Johansson cello