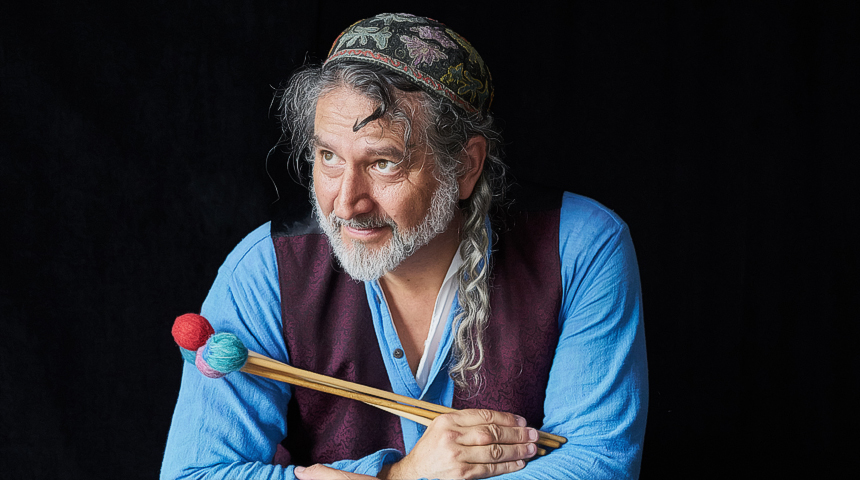 5 o'clock-Klezmer: Alex Jacobowitz (USA/Germany)
Sunday 11th March / 5pm
Kulturforum Kleiner Saal
Advance sales: 19 Euros / 15,20 Euros concs.
On the door: 17 Euros / 13,60 Euros concs.
Jewish melodies on marimba
His former life, as an orchestra musician, is long past. Since the 80s, Alex Jacobowitz has been wandering the world, following the Jewish tradition of the Klezmorim, the travelling musicians. Not only is he at home in international concert halls but also on the streets of Europe, where his immediate proximity to the audience, stimulates and breathes life into his vision of intercultural understanding via music. The "master of narrative art and musical wizardry" (Süddeutsche Zeitung) plays Jewish melodies in a collage of classical concert and New York streetshow. For those who appreciate the delights of other sensory stimuli, delicious traditional lemon cake is served in the Kulturforum restaurant.
Alex Jacobowitz marimba