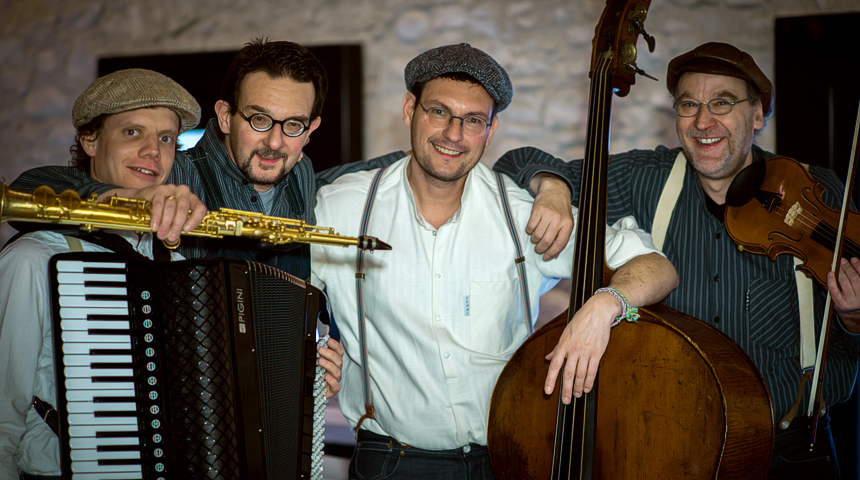 Bait Jaffe Klezmer Orchestra (Switzerland)
Sunday 11th march / 8pm
Kulturforum Große Halle
Advance sales: 25 Euros / 20 Euros concs.
On the door: 22 Euros / 17,60 Euros concs.
25 years of Swiss Klezmer tradition!
Bait Jaffe Klezmer Orchestra played at the Klezmer Festival back in 2005 and in 2018, the musicians celebrate their very own anniversary – 25 years on stage! To mark the occasion, they arrive with a brand new program. We are especially pleased that the Swiss band has chosen to celebrate their anniversary together with us at the International Klezmer Festival Fürth! Since their founding in 1993, Bait Jaffe has aimed to bridge diverse influences in their own personal background. The touching stories and the powerful history of the Schönhaus family is an essential part of the musical legacy of Bait Jaffe Klezmer Orchestra. Traditional sounds of the Eastern European shtetl are just as important, as is classical music and contemporary Jazz.
Sascha Schönhaus saxophon, clarinet
David Schönhaus contrabass
Andreas Wäldele violine, mandoline
Niculin Christen piano, accordeon