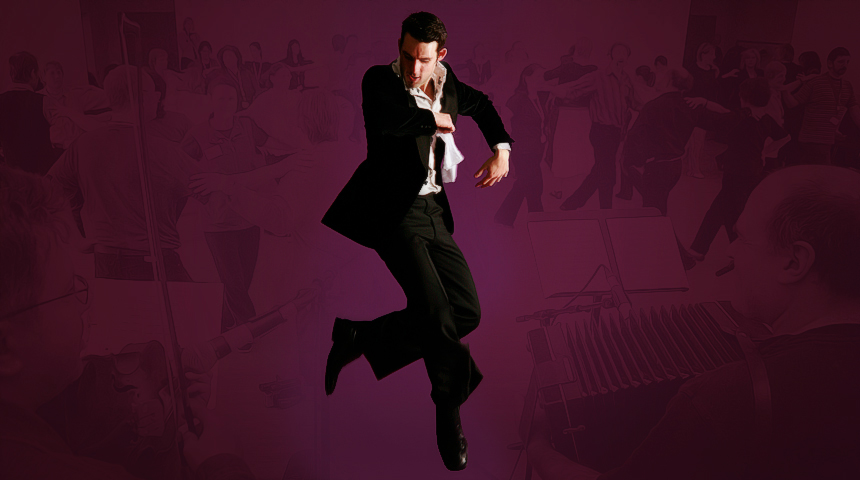 Dance instructor: Guy Schalom (Great Britain)
Sunday 11th March, 2pm to 5.30pm (including a short break)
Heinrich-Schliemann-Gymnasium
Participation fee: 30 Euros / 20 Euros concs.
Prior booking not necessary

Klezmer is the music of Eastern European Jews which was played mainly at weddings. Correspondingly, Yiddish dance mirrors the accompanying rites of passage. Various social dances are taught and practiced: Freylekhs, Bulgars, Horas and Sher. Both novices and experts in Yiddish Dances are welcome to participate! Dance instructor Guy Schalom is one of the most multitalented and diverse percussionists in Great Britain and a most sought-after instructor for Yiddish Dance. A partner is not required. Just go for it and dance!
Live music: Yiddish Dance Trio Berlin with Emil Goldschmidt (Denmark) clarinet, Sanne Möricke (Netherlands) accordeon and Hampus Melin (USA) percussion
www.guyschalom.com
www.sannemoericke.weebly.com
www.emilgoldschmidt.com