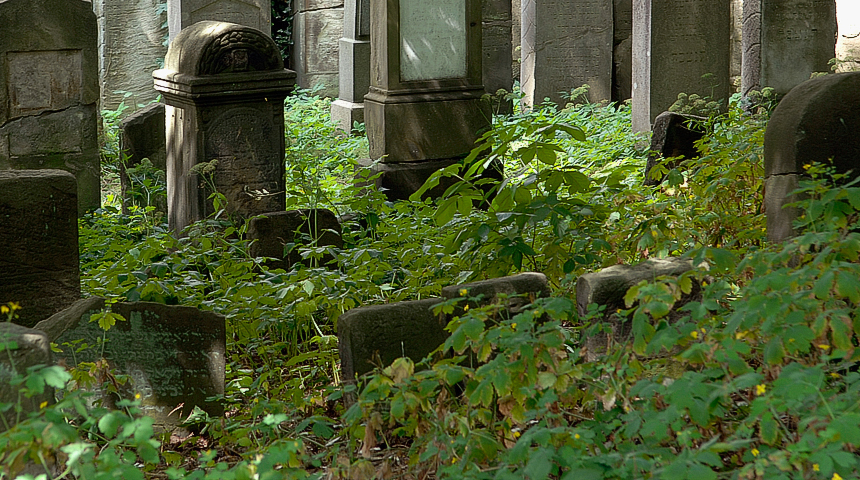 A Good Place
Sunday 18th March, 2pm
Old Jewish Cemetery, Entrance on the Schlehenstraße

Gentlemen are requested to wear suitable headcovering!

The old Jewish cemetery in Schlehenstrasse is one of the most significant in southern Germany. The Jewish community in Fürth first buried their dead here at the start of the 17th century and the graveyard now represents a unique source of local Jewish history. The tour gives an introduction to Jewish funeral and mourning rituals together with a brief history of 400 years of local Jewish life.
The tour is presented in German only, however special tours are also offered in English by Geschichte für Alle e.V. (see contact details below). Prior registration is not necessary.
Information:
Geschichte für Alle e.V. (Institut für Regionalgeschichte)
Wiesentalstraße 32
90419 Nürnberg
Tel: 0911 - 30736 0
www.geschichte-fuer-alle.de
Photo: Dietz