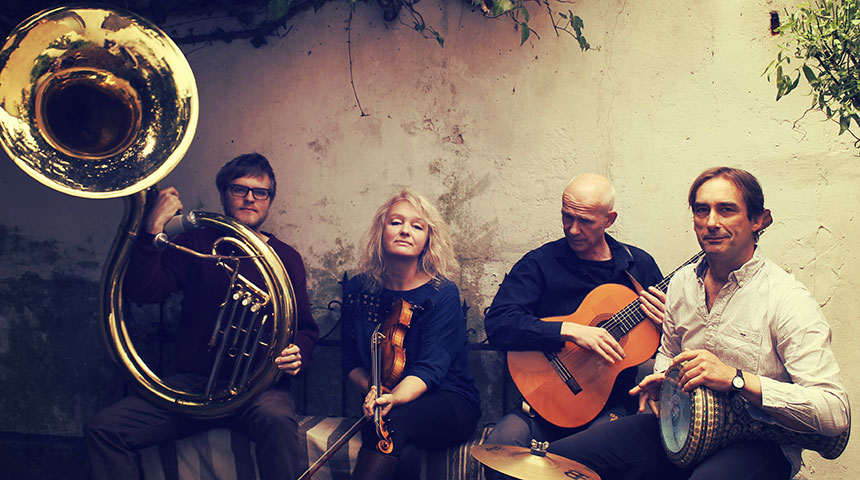 CANCELLED!
Sunday 13.03. / 11 a.m.
Kulturforum
Presale € 18,- / 14,40 discounted // Box office € 21,- / 16,80 discounted
Jazz-Flamenco from the Balkans
Skupa – that is Klezmer-, Balkan-, Jazz-, Flamenco- and Tangomusic with overflowing energy. In fine arrangements, they lavishly bring to light the cultural diversity of eastern european music. Style oriented and yet freely interpreted by Jazz, spanish melodies and improvisations, dynamic and soulful passages take turns with warm and quirky notes.
Birgit Hoffmann Violin
Jan-Willem Overweg Tuba
Hendrik Jörg Flamenco-Guitar
Gert Woyczechowski Percussion