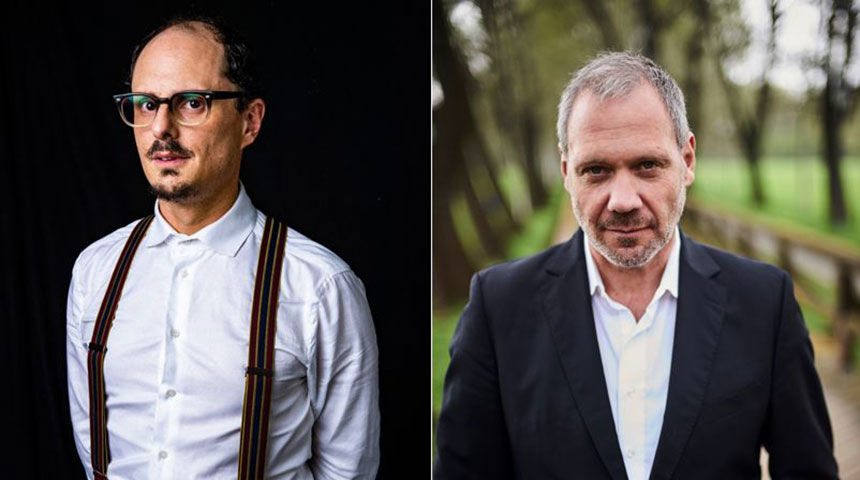 Socalled (CAN) & Thilo Wolf Big Band (DE)
Sunday 13.03. / 7:30 p.m.
Stadttheater
Presale und Box office € 40,- / 37,- / 32,- / 25,- / 11,-
Discounts and ZAC discount valid here!
Mishmashers
It was probably the biggest funk board the Fürth audience had ever heard: Socalled with Abraham Inc. 10 years ago the end of the International Klezmer Festival Fürth & Jewish Music Today. Now we enter a new dimension: Socalled hits, klezmer pieces and traditional Yiddish songs translated into hip hop swing klezmer brass mishmash with lots of wit, charm, variety and a mega power! The luminary of Jewish music, himself a rapper, composer and multi-instrumentalist, in addition to being one of the most sought producers of the scene, meets one of the most dazzling formations in the cloverleaf city with the Thilo Wolf Big Band! That's where the municipal theatre takes off!
Socalled Vocals, Accordion, Samples
Thilo Wolf Big Band
Arrangements: Andreas Pranzl, Roman Britschgi, Socalled