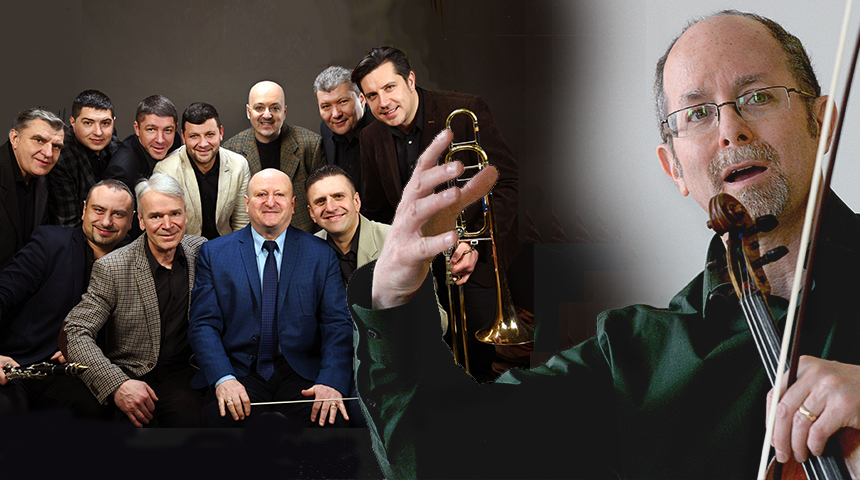 Jüdisches Orchester Czernowitz (Ukraine) with Steven Greenman (USA)
Sunday, 15th March / 7.30 pm
Stadttheater Fürth
Advance sales and on the door from 11 Euros / 8,80 Euros consc. to 44 Euros / 35,20 Euros consc.
Information regarding advanced sales for the Stadttheater
ZAC-Rabatt and KlezmerFestivalCard valid
The total cost of tickets may vary slightly from those published due to small additional charges.

Frejlachs and a Jewish wedding
Traditional Jewish tunes and folk songs, popular melodies performed by a multi-ethnic orchestra from Ukraine's Czernowitz. The historic landscape of the Bucovina will come alive in this concert. The evening's highlight will be the European premiere of Steven Greenman's Klezmer Concert Suite, which is modeled after the music performed for the traditional East European Jewish wedding. It is a synthesis of both traditional Klezmer and classical music and the various movements depict the key moments of the Jewish wedding. Masel tov!
Jüdisches Orchester Czernowitz
Steven Greenman violin