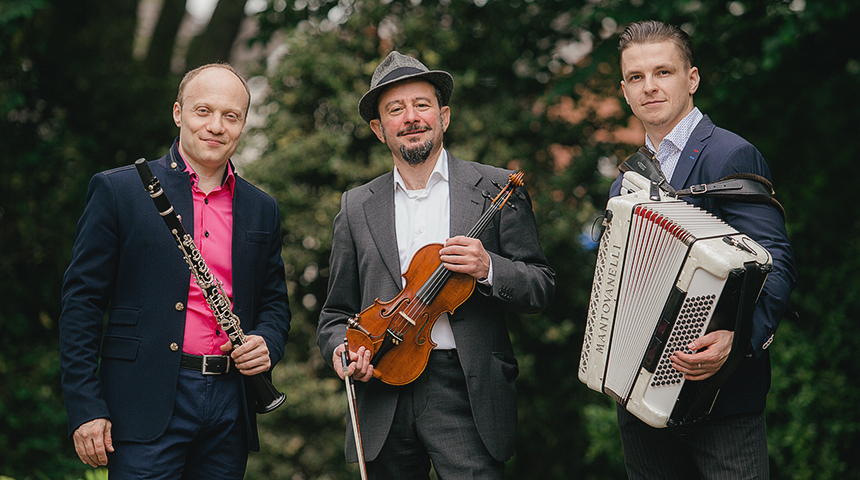 Klezmer-Brunch: The Klezmer Tunes (Germany)
Sunday, 15th March / 11 am
Gasthaus Grüner Baum
Advance sales 30 Euros / On the door 27 Euro (Adults / Children 10 years and over)
Advance sales 9 Euros / On the door 8 Euros (Children 3 to 9 years)
Children under 3 years not occupying a seat enjoy free admission
Drinks not included in ticket prices // No table reservation // Doors open and buffet begins at 10 am
The total cost of tickets may vary slightly from those published due to small additional charges.

Boy power from Cologne
After last Sunday's brunch with an all-women-trio it is now time for the men to take the stage! In 2016, the audience was thrilled by The Klezmer Tunes and their fresh way of playing Klezmer in a traditional line-up. This year, they are not only bringing their latest CD, but also their typical heartfelt and open-minded encounter with old Klezmer evergreens like Limonchiki or Jiddische Mame.
Dimitri Schenker clarinet
Igor Mazritsky violin
Vadim Baev accordion