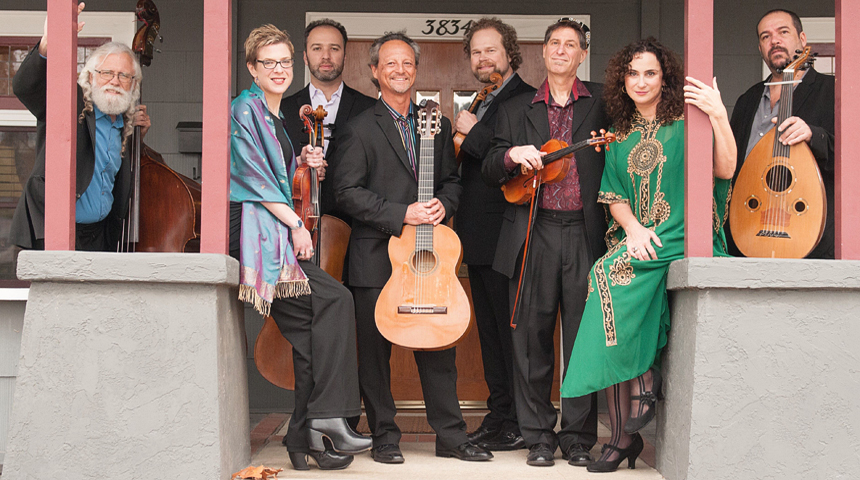 Yale Strom's Broken Consort (USA)
Sunday 17th March / 7.30 pm
Kulturforum Große Halle
Advance sales: 27 Euros / 21,60 Euros concs.
On the door: 25 Euros / 20 Euros concs.
"Shimmering Lights"
Yale Strom is considered as one of the most influential and important personalities in the worldwide Klezmer scene. He has been researching Klezmer music since the beginning of the 1980s and has since recorded his findings as a composer, musician, filmmaker and writer. With his current album "Shimmering Lights" he and his "Broken Consort" give a musical insight into the celebrations of the Jewish Festival of Lights "Hanukkah". The eight musicians convey their very own impressions, which, in addition to Klezmer, can be found in Yiddish songs, classical music, jazz and blues, and even in bluegrass and swing.
Yale Strom violin
Elizabeth Schwartz vocals
Sara Caswell violin
David Wallace viola
Claudia Herold cello
Petr Dvorsky double bass
Fred Benedetti guitar
Amos Hoffman oud, guitar