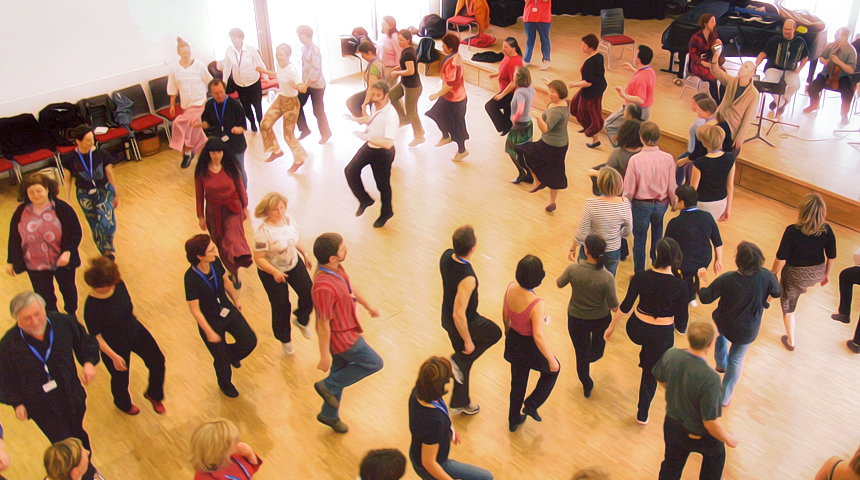 Yiddish Dances with Klezmaniaxx (Germany)
Sunday 17th March, 2 pm to 5 pm
Helene-Lange-Gymnasium, Tannenstraße 19
Participation fee: 15 Euros / 12 Euros concs.
Prior booking not necessary

Klezmer music is the music of Eastern European Jews, which was played mainly at weddings. Out of these wedding ceremonies the Yiddish Dances emerged. At the workshop various social dances will be practiced under professional guidance and musical accompaniment by the Erlanger Klezmaniaxx. Both novices and experts in Yiddish Dances are welcome to participate! A partner is not necessary. Just go for it and dance!
Dance instructor: Rudolf Treczka
Karen Harder clarinet
Petro Grimm trumpet
Andreas Vogt drums
Markus Milian Müller bass
www.klezmaniaxx.de/tants
https://www.youtube.com/watch?v=vNlkNFC-UHo