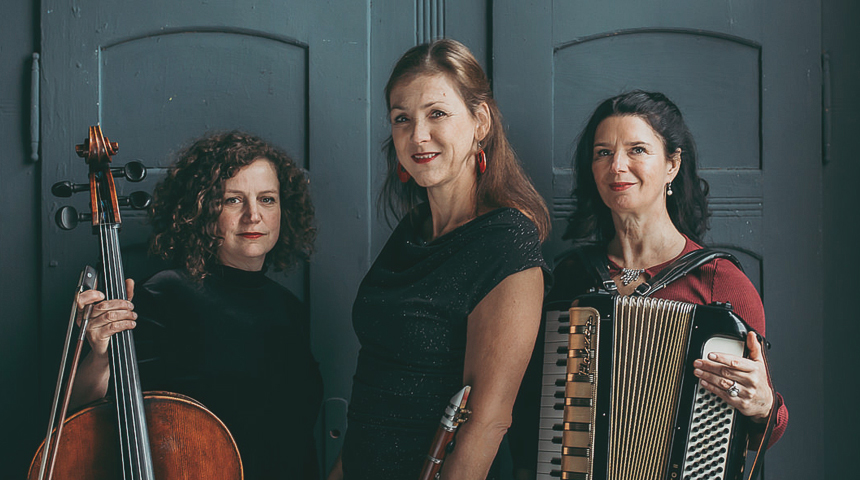 Klezmer-Brunch: Rada Synergica (Germany)
Sunday, 8th March / 11 am
Gasthaus Grüner Baum
Advance sales 30 Euros / On the door 27 Euro (Adults / Children 10 years and over)
Advance sales 9 Euros / On the door 8 Euros (Children 3 to 9 years)
Children under 3 years not occupying a seat enjoy free admission
Drinks not included in ticket prices // No table reservation // Doors open and buffet begins at 10am
The total cost of tickets may vary slightly from those published due to small additional charges.

Girl power from Leipzig
Rada is Serbian for "joy", which is exactly the feeling that's inherent in this trio's vocal and instrumental arrangements. Their repertoire is as manifold as their instrumentation – piano, accordion, cello, guitar, clarinet, bass clarinet, drums. The three ladies from Leipzig are winning the hearts of their audience with their charming and witty interpretation of Klezmer and Eastern European music.
Stefanie Koch clarinet, bass clarinet, vocals
Claudia Herold cello, guitar, vocals
Sylke Jilani piano, accordion, drum, vocals