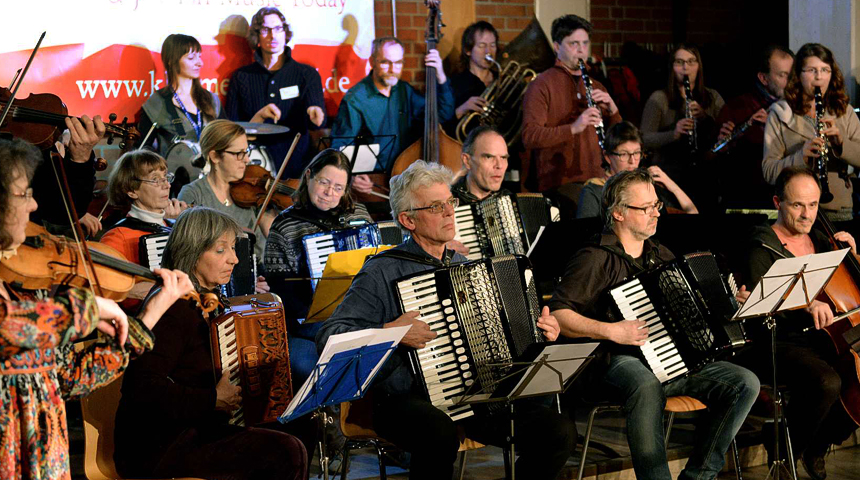 Klezmer Orchestra Fürth (Germany)

Sunday, 8th March / 7 pm
Heinrich-Schliemann-Gymnasium (Aula)
Admission free! / Donations welcome

Die Workshop-Teilnehmer live on stage!
This is probably the most unique band of the festival: They have only just met, have worked together with the scenes' creme de la creme, and are now presenting the results of their musical weekend: Fuerth's very own, big Klezmer orchestra!

Workshop management: Christian Dawid
Informationen about the workshops here!