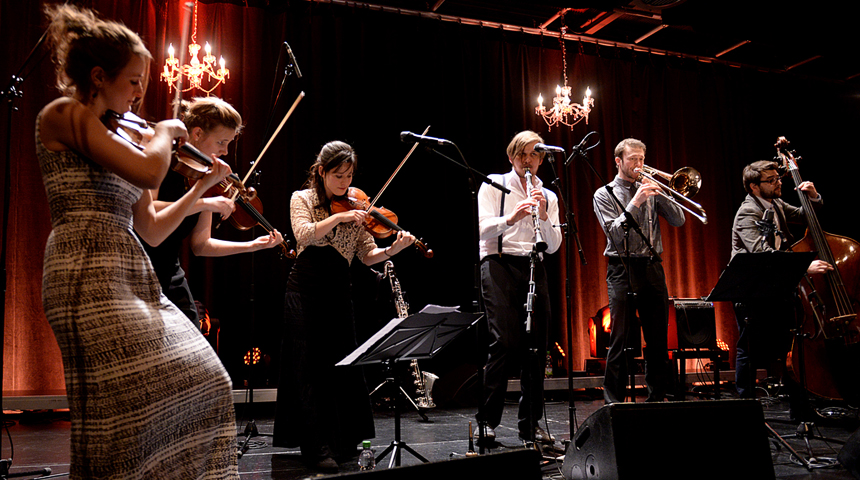 Sunday, 8th March/ 7.30 pm
Kulturforum Große Halle
Advance sales 26 Euros / 20,80 Euro concs. // On the door 23 Euros / 18,40 Euros concs.
The total cost of tickets may vary slightly from those published due to small additional charges.

Lively, groovy, fancy Klezmer
When Yxalag played in Fuerth the last time, the audience was completely smitten by the passion and precision of these seven young rascals from northern Germany. Standing ovations and gushing enthusiasm were the result of this encounter. The band formed during their shared time at the conservatory, which is why they are so perfectly attuned to each other musically. Yxalag's sound is authentic and unpretentious. Their playful and joyful approach to Klezmer music is manifested on their new CD Fun Tashlikh.
Nele Schmidt Nele Schmidt violin, viola
Juliane Färber violin, viola
Kayako Bruckmann violin, viola
Jakob Lakner clarinet, saxophone, doumbek, vocals
Nicolas Kücken guitar
Luka Stankovic trombone
Ulrich Neumann-Cosel double bass
[Translate to English:]