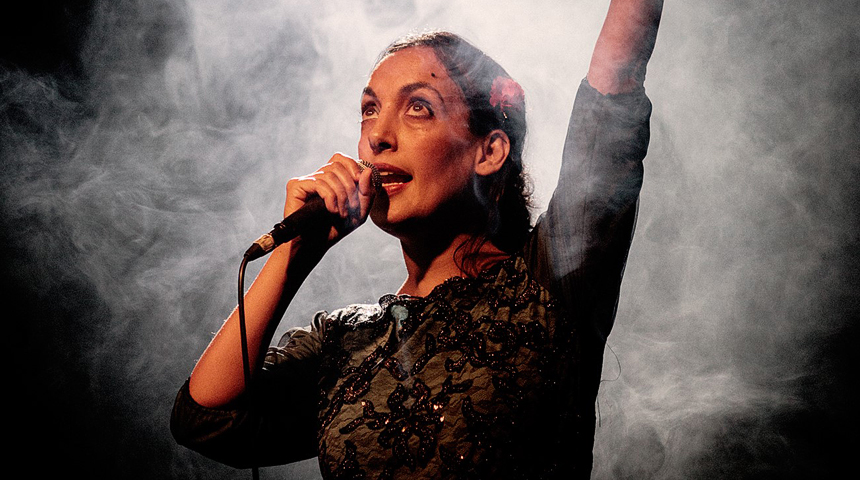 Thursday, 12th March / 10 pm
Kulturforum
Advance sales 19 Euros / 15,20 Euros concs. // On the door 17 Euros / 13,60 Euros concs.
The total cost of tickets may vary slightly from those published due to small additional charges.

Kabbalistic rap, Aramaic hip-hop, letter-juggling
Uralte religiöse oder philosophische Texte. Fette Beats aus der Loop Station. Ein unscheinbarer Multi-Instrumentalist rollt bescheiden den Teppich für eine phänomenale Live-Performance aus. Victoria Hanna zerbeißt Konsonanten, kaut Vokale, verschluckt Silben. Worte und Laute schießen aus ihr heraus, sie dehnt und quetscht sie, spuckt, schreit und singt. Sie spielt mit den hebräischen Buchstaben, rezitiert das Aleph-bet. Sie springt, bändigt und betört. Sie ist stürmisch, zerbrechlich, schön und sinnlich, grenzenlos, ein schüchternes Kind, ruhig und hilflos, verführerisch, verspielt – alles in einer Frau.
Victoria Hanna vocals
Gershon Waiserfirer electric oud, trombone, synthesizer, keyboard