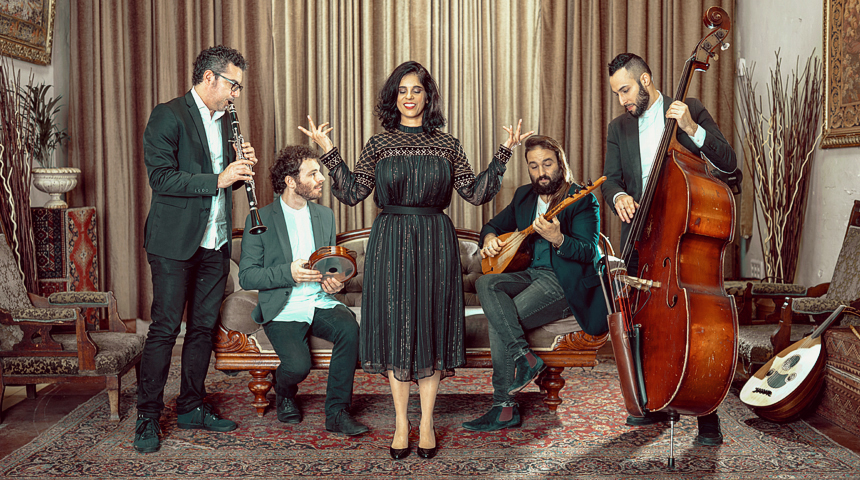 Thursday, 12th March / 7.30 pm
Kulturforum
Advance sales 26 Euros / 20,80 Euro concs. // On the door 23 Euros / 18,40 Euros concs.
The total cost of tickets may vary slightly from those published due to small additional charges.

Sounds of the Middle East
Mit hebräischen Psalmen aus den Gemeinden im Jemen, dem alten Babylon und dem mythischen Sepharad beschwört Yamma den Zauber vergangener Zeiten herauf und zeichnet dennoch ein Bild des modernen Jerusalem. Historische Instrumente wie Duduk, Ney, Kopoz, Oud und Shofar sowie der kraftvolle, warme Gesang verleihen ihrer Musik eine exotische Note.
Talya G.A. Solan vocals
Yonnie Dror wind instruments
Aviv Bahar string instruments
Avri Borochov double bass
Nur Bar Goren percussion