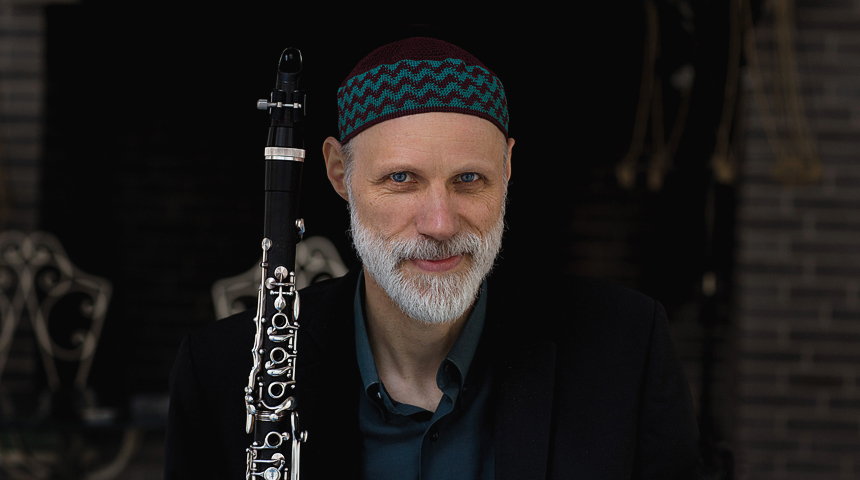 Michael Heitzler's Klezmer Band (Switzerland)
Wednesday 11th March / 7.30 pm
Kulturforum
Advance sales 26 Euros / 20,80 Euro concs. // On the door 23 Euros / 18,40 Euros concs.
The total cost of tickets may vary slightly from those published due to small additional charges.

Back to the roots:
traditional Klezmer, breathtakingly virtuosic
Michael Heitzler is the clarinetist of an internationally renowned band: Kolsimcha. With this band, he is usually pushing the Klezmer boundaries into the realms of world music. But with his own band, he is moving back towards the roots of Klezmer music and is paying tribute to the grand Klezmer carinetists Naftule Brandwein and Dave Tarras. There might be a touch of classical music or a slight breath of Jazz, but it's always clearly Klezmer.
Michael Heitzler clarinet
Christian Gutfleisch piano
Michael Chylewski double bass
Daniel Schay drums, percussion