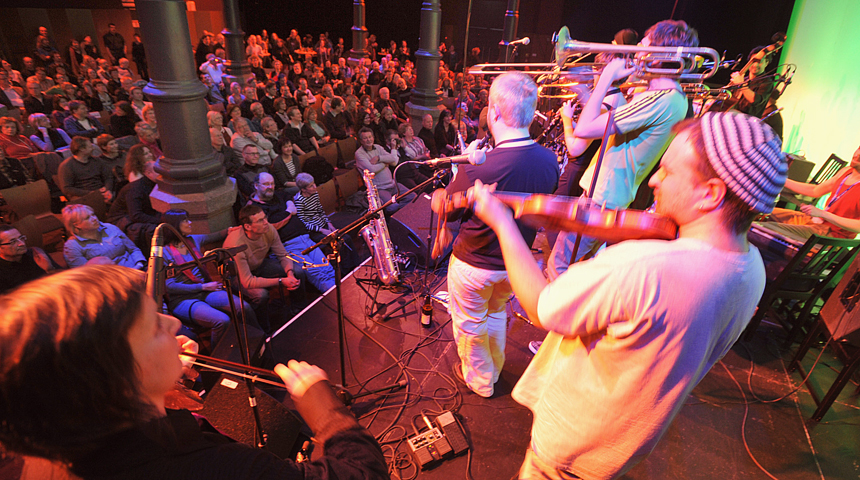 Dear audience, Klezmerfans and friends of current jewish music,
Ten days full of stimulation, lively sound experiences lie ahead of us. Passionate musicians from Israel, Canada, Spain, Finnland, Sweden, Belgium, France, Austria, Germany, Ukraine, Russia and Latvia bring a wide variety of jewish music to the stage in exciting arrangements and compositions.
In particular anticipation, we are expecting the children's Musical "Ben & David", which we have commissioned especially for our festival, as well as the German premiere of "Mishmashers", a brilliant production by the Canadian rapper and music magician Josh Dolgin alias Socalled. At the Stadttheater, the multi-talent with music from his extensive jewish record collection meets none other than the Thilo Wolf Big Band.
Normally our festival includes popular music and dance workshops. Unfortunately, we are not able to offer this due to covid-19. However, there will again be an extensive supporting program with movies and guided tours, inviting visitors to engage with the diversity of Jewish life. We will keep you up to date on this website and on facebook.
We look forward to seeing you!
Yours,
Gerti Köhn, Festival Director