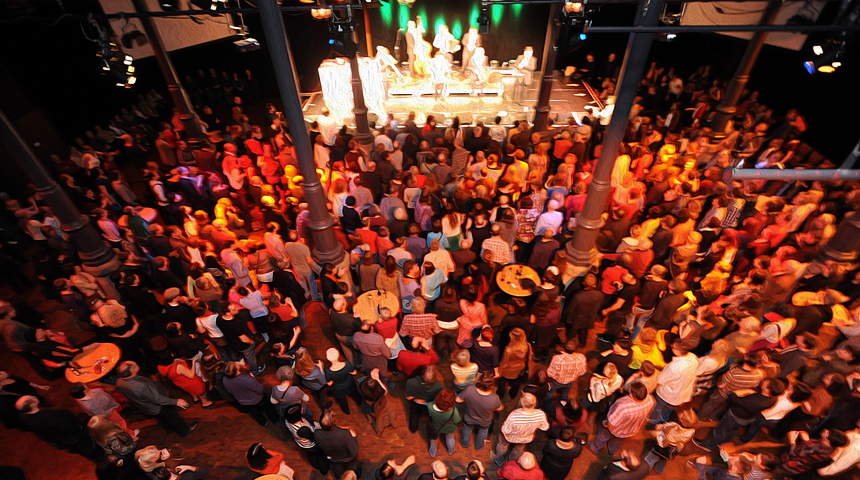 Imprint

Festival organiser:
Kulturamt Stadt Fürth

Editorial staff:
Claudia Floritz, Nora Beyer

Web design:
Liam Forster, Reinhard Weirauch
Bürgermeister- und Presseamt Stadt Fürth
f3n Internetlösungen GmbH


International Klezmer Festival Fürth
Kulturamt Stadt Fürth
Königsplatz 2, 90762 Fürth
Tel. +49 (0)911 / 974-16 82
Fax +49 (0)911 / 974-16 84
klezmer-festival(at)fuerth.de

Copyright
Unless otherwise stated, all the pages of the website, in particular texts, images, graphics, audio, video and animation data files, are subject to copyright. Any reproduction, publication or other use of such pages, or of any parts of such pages, whether in electronic or printed form, including on the internet or for commercial purposes, is only permitted with the express prior consent of the publishers. This applies to all content, regardless of data format, and for all forms of copyright. Any automatic extraction, or extraction without specific relation to content, from the archives or databases of this website for the purpose of storing these is prohibited.

Disclaimer
This website serves exclusively to provide information on the International Klemer Festival in Fürth. Due to the general informational character of the website, no liability can be assumed for the topicality, correctness, completeness, quality or constant availability of the information provided. The Kulturamt accepts no liability for any damage caused by the use or non-use of the information provided. Nor can any liability be accepted for damage caused by computer viruses or malware as a consequence of accessing or downloading data from the website or by installing or using software.


External links

As a result of the judgment of 12th May 1998, the LG Hamburg decided that the provider of links to contents on other websites is responsible for that content too. According to the court, this can only be prevented by expressly distancing oneself from these contents. On this website, we offer links to pages on other websites, however expressly declare that we have no influence on the design or the content of those linked pages. We hereby dissociate ourselves from all content published on the said linked pages and do not claim the contents or views to be our own. This declaration applies to all links displayed on this website.